Spacecraft
·
Kista (Stockholm)
Optical Payload Engineer
We are looking for a team-player, learning quickly, providing technical advice to team members, as well has having the ability to work autonomously.
OHB Sweden is engaged in a number of new and challenging spacecraft and small constellation programs - commercially, nationally and with the European Space Agency (ESA). This position is within the Spacecraft Department, where you will work with a team of engineers both during study phases as well as in implementation projects, performing a broad range of engineering tasks such as developing requirements and conduct requirement validation of optical payloads based on analysis and/or testing; supporting payload simulation activities along with payload providers; developing and conducting payload trade studies; supporting the BD&Sales activities in capturing new opportunities by contributing to the system level technical architecture; working across multiple engineering disciplines including hardware design, integration and verification, signal and data processing, simulation and analysis, and system engineering.
It is desirable that the applicant has experience of comprehending and designing within the constraints of many variables. The ability to see the full picture, whilst learning and understanding the detailed constraints of a mission, the hardware, interfaces, functions, etc is key. This work is to be performed together with a larger team of other engineers, field experts and project managers. As a result, your work is dynamic, with other people, executed and reported in a very systematic and professional way so as to allow for the results and outcomes to be digested and used by the project-at-large and the end-customer.
We are looking for a team-player, learning quickly, providing technical advice to team members, as well has having the ability to work autonomously. Capability for problem solving and initiative are necessary as well as the ability to work in a pragmatic way focusing on finding the right level of quality and to deliver on time.
Applicants are expected to have expertise/experience in several of the following areas:
System level expertise in optical payloads
Experience in data analysis and algorithm development in Python and/or MATLAB
Comprehensive knowledge on low-level functioning of the level 0 to level 1b science, monitoring and calibration processors.
Ability to work both autonomously and as part of a team within the boundaries of assigned tasks and a stringent schedule.
Be able to provide clear and coherent reporting and presentations in the English language
Required qualifications:
A Master's or PhD Degree in related Engineering disciplines (Physics, Systems Engineering, Electrical Engineering, Optics, etc.)
At least 1 year of experience in a relevant field of expertise (related to space optical payloads, telescopes, spectrometers, and interferometers, either directly or indirectly through related work in other subsystems or industries)
Fluent in the English language, both spoken and written
Located in, or willingness to relocate to, Stockholm, Sweden
Added advantageous qualifications:
Knowledge and hands-on experience in Optical Payload design, handling and testing – including Optics, mechanics, detectors and electronics. Particularly, knowledge and experience of Assembly, Integration and Test of Optical Payloads and components (such as: detectors, optics, cryogenic systems, gimbal platforms, etc.) for the space environment
Experience in optical design and modelling (e.g., Zemax, Code V, LightTrans)
Experience using DOORS or other requirements management tools
Experience with ESA programs and projects
Experience in one or more of a project's life cycle starting from feasibility analysis (Phase A) through Preliminary Design (Phase B) and project implementation (Phases C/D/E)
Familiarity with payload testing and instrument GSE specification and design.
As a Spacecraft Systems Engineer you will work in the Spacecraft department and report to the Head of Department. Travels may be required (3-5 trips per year primarily within Europe).
Department

Locations

Kista (Stockholm)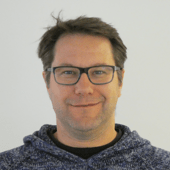 Contact
Nils Pokrupa
Head of Spacecraft Department – Spacecraft
Benefits
Paid days off

In addition to the 25 or 30 days holidays, the offices are closed between Christmas and New Year and on days in between Public Holidays... which are paid days off.


Company events

Annual Summer and Christmas parties, along with other social events during the year such as BBQs, movie nights, ski trips, build challenges and the nationally mandatory weekly "fika".

Health promotion

Annual health checks, and we offer Benify's self-portal for sports activites, and 3000 SEK/year in wellness contribution.


Swedish lessons

Introductory Swedish language courses for those newly relocated to Sweden. In other words, "välkommen till Sverige!"

On-site amenities

Change rooms, showers, kitchen, terrass, massage, table tennis, yoga mats, bicycle repair station and a nearby nature reserve.

Flexible working hours

Personal development

Fruits, coffee, tea and "fika"
About OHB Sweden
Building its success on the passion and exceptional talent of its employees, its extensive knowledge base, OHB Sweden stands stronger than ever to take on new innovative space missions together with its ever growing network of partners and customers.
Spacecraft
·
Kista (Stockholm)
Optical Payload Engineer
We are looking for a team-player, learning quickly, providing technical advice to team members, as well has having the ability to work autonomously.
Loading application form