Students and Internships
·
Kista (Stockholm)
Master Thesis: Fluidic Analysis Tool Validation for In-Orbit Propulsion Systems
OHB Sweden is a provider of complete space missions, satellites as well as spacecraft subsystems. With more than 30 years of proven success from a wide range of space missions in low and geostationary orbit as well as spacecraft for interplanetary missions, OHB Sweden has acquired a first-class reputation offering reliable and innovative solutions to its customers.

Fluidic analysis is an integral part of propulsion system design. Analyses include calculation of pressure drops between different sections of a system, initialising the wetted volume of a system with propellant, and general modelling of transients in relevant parameters, for example pressure or mass flow rate, during system operation. At OHB Sweden both chemical and electric propulsion subsystems are analysed, including monopropellant, bipropellant, green propellant, cold gas and electric propulsion systems. Fluidic analysis is also an integral part of research and development of new propulsion system components. 
The focus of this thesis is to design and build sections of subsystems that are representative of typical propulsion system analysis models. These subsystem sections shall then be instrumented such that appropriate parameters can be measured and compared to analysis results. In this way the above mentioned fluidic analyses can be experimentally validated.

Proposed duration of thesis: 6 months full time (flexible starting date, ideally start in January 2024)
Place of work: OHB Sweden
The tasks of the assignment are as follows:
Gain familiarity with the fluidic analysis tool and typical analyses for Propulsion systems.
Define a plan with analyses and representative experiments for pressure drop tests and transient tests.
Assemble experiments.

Model the test set-up and run the simulations according to the plan and record the results.
Execute the tests according to the plan and collect data.
Assess the differences of results and determine the cause of them.
Evaluate how to best use the analytical tool to get as accurate analytical results as possible.
The successful candidate will be assigned a mentor and will be able to rely on the support of the Production, Testing and PA/QA team throughout the duration of the assignment.

The required candidate's skills are:
A strong interest in solving practical engineering problems.
University-level knowledge of gas behavior (Previous knowledge of space pressure regulators and mechanisms is an asset, but not required as training will be provided).
Experience in testing and other hands-on technical work is highly relevant to this position.
Proficiency in English, both written and spoken.
The ability to document work systematically.
A proactive, can-do attitude, with a curious and innovative mindset.
A methodical approach to problem-solving, with the ability to bridge hands-on work with theoretical investigation.
Capability to manage multiple tasks simultaneously and adapt quickly based on resource availability and unforeseen setbacks.
A systematic approach to planning tests, ensuring the readiness of test hardware, and compliance with high-pressure testing standards.
Strong interpersonal skills, as interaction with suppliers and various internal departments is expected.
The ability to work under tight deadlines, both with close supervision and independently.
A commitment to maintaining a design-to-cost attitude.

We preferably see candidates within Europe applying for the thesis.
Department

Role

Thesis

Locations

Kista (Stockholm)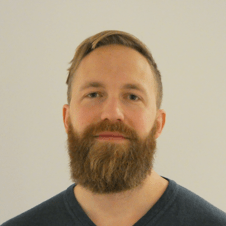 Contact
Robin Linde
Head of Propulsion Department – Propulsion
Benefits
Paid days off

In addition to the 25 or 30 days holidays, the offices are closed between Christmas and New Year and on days in between Public Holidays... which are paid days off.


Company events

Annual Summer and Christmas parties, along with other social events during the year such as BBQs, movie nights, ski trips, build challenges and the nationally mandatory weekly "fika".

Health promotion

Annual health checks, and we offer Benify's self-portal for sports activites, and 3000 SEK/year in wellness contribution.


Swedish lessons

Introductory Swedish language courses for those newly relocated to Sweden. In other words, "välkommen till Sverige!"

On-site amenities

Change rooms, showers, kitchen, terrass, massage, table tennis, yoga mats, bicycle repair station and a nearby nature reserve.

Flexible working hours

Personal development

Fruits, coffee, tea and "fika"
About OHB Sweden
Building its success on the passion and exceptional talent of its employees, its extensive knowledge base, OHB Sweden stands stronger than ever to take on new innovative space missions together with its ever growing network of partners and customers.
Students and Internships
·
Kista (Stockholm)
Master Thesis: Fluidic Analysis Tool Validation for In-Orbit Propulsion Systems
Loading application form