Students and Internships
·
Kista (Stockholm)
Masters Thesis: Development and Implementation of a Slam Start Protector in a Mechanical Pressure Regulator for In-Orbit Propulsion Systems
OHB Sweden is a provider of complete space missions, satellites as well as spacecraft subsystems. With more than 30 years of proven success from a wide range of space missions in low and geostationary orbit as well as spacecraft for interplanetary missions, OHB Sweden has acquired a first-class reputation offering reliable and innovative solutions to its customers.
For the past couple of years, OHB Sweden AB has been developing a Mechanical Pressure Regulator (MPR) for in-space use. MPRs enable propulsion sub-system designs with high propellant- or pressurant tank pressures, while maintaining a fairly constant (lower) thruster inlet pressure. While there are foreign options available on the market, these often come at a high cost and under strict export restrictions. OHB Sweden has therefore set out to develop a European alternative, and has to-date a working prototype.

The OHB Sweden MPR is based off a commercial regulator for diving applications. The original product was substantially re-designed to accommodate a new set of operating parameters (e.g., flow rate, pressure, media, and radiation tolerance). The main mechanism has been radically altered and the regulating performance has been significantly improved for the intended high inlet-pressure and low-flow applications commonly seen in Micro- and Electric Propulsion Systems. A modular design has been pursued, such that the design might be used also for other operating points. The MPR is currently undergoing development with ESA funding, targeting the mission requirements of the Laser Interferometer Space Antenna (LISA) mission, where an all-welded design and further improvement of the regulating performance are the main development goals. The regulator prototype currently in use will be part of a larger breadboard assembly also featuring a slam start protector and integrated filters, which together will meet the operational requirements requested by the LISA program.

The focus of this thesis is to develop this slam start protector compatible with the MPR. When a propulsion subsystem is commissioned during flight, a mechanical pressure regulator may be subjected to a so-called "slam start". A pyro valve (or some other type of valve) will rapidly open and a pressure wave with a differential pressure of sometimes several hundred bar will begin to travel downstream from the propellant or pressurant tank towards the mechanical pressure regulator. When this pressure wave "hits" the regulator, it may damage the internal components of the regulator if not properly controlled. In order to counteract this effect, some sort of flow limiter or slam start protector is needed, which shall hinder or limit the flow of gas to the regulator during temporarily high flow rates, while at the same time not hindering the normal operation of the regulator during nominal conditions.

Proposed duration of thesis: 6 months full time (flexible starting date, ideally start in January 2024)
Place of work: OHB Sweden
The tasks of the assignment are as follows:
Gain familiarity with the existing regulator product, its use case, and related literature.
Based on the established requirements for the entire regulator assembly, define a new set of requirements specifically for the Slam Start Protector.
Develop a feasible design for the slam start protector, ensuring its compatibility with future iterations of the regulator design aimed at resolving current performance issues.
To facilitate the design of the slam start protector, consider the possibility of conducting a CFD simulation. The candidate may choose to either contract an external party for the simulation or create and run the simulation themselves using an open-source solver. In the latter case, ensure validation of the model and algorithms against a known scenario.
Establish a simplified analytical model to predict the behavior of the slam start protector in conjunction with the CFD analysis and practical engineering judgment. Continuously improve the predictability of the model by incorporating newly collected test results, confirming compliance with the requirements (recurring model validation).
Verify the proposed design for mechanical robustness in the anticipated space mechanical environment and radiation conditions. Utilize both FEA (Finite Element Analysis) and testing for this verification, with in-house tools available for these activities.
Conduct performance validation through testing, including planning, execution, and reporting of test campaigns. The candidate is responsible for the installation and calibration of test instrumentation.
Maintain the test bench in working condition and ensure full compliance with safety guidelines, with internal expert support and training provided as needed.
Regularly present and provide an in-depth rationale for the achieved results to the company management.
Maintain accurate records of test results and periodically archive the produced literature, facilitating a smooth handover at the conclusion of the assignment.
The successful candidate will be assigned a mentor and will be able to rely on the support of the Production, Testing and PA/QA team throughout the duration of the assignment.

The required candidate's skills are:
A strong interest in solving practical engineering problems.
University-level knowledge of gas behavior (Previous knowledge of space pressure regulators and mechanisms is an asset, but not required as training will be provided).
Experience in testing and other hands-on technical work is highly relevant to this position.
Experience with CFD modeling is also highly relevant to this role.

Experience with FEM modeling is also highly relevant to this role.

Proficiency in CAD modelling.
Proficiency in English, both written and spoken.
The ability to document work systematically.
A proactive, can-do attitude, with a curious and innovative mindset.
A methodical approach to problem-solving, with the ability to bridge hands-on work with theoretical investigation.
Capability to manage multiple tasks simultaneously and adapt quickly based on resource availability and unforeseen setbacks.
A systematic approach to planning test campaigns, ensuring the readiness of test hardware, and compliance with high-pressure testing standards.
Strong interpersonal skills, as interaction with suppliers and various internal departments is expected.
The ability to work under tight deadlines, both with close supervision and independently.
A commitment to maintaining a design-to-cost attitude.

We preferably see candidates within Europe applying for the thesis.
Department

Role

Thesis

Locations

Kista (Stockholm)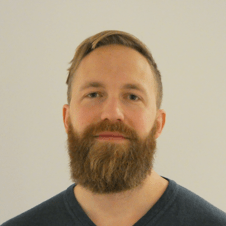 Contact
Robin Linde
Head of Propulsion Department – Propulsion
Benefits
Paid days off

In addition to the 25 or 30 days holidays, the offices are closed between Christmas and New Year and on days in between Public Holidays... which are paid days off.


Company events

Annual Summer and Christmas parties, along with other social events during the year such as BBQs, movie nights, ski trips, build challenges and the nationally mandatory weekly "fika".

Health promotion

Annual health checks, and we offer Benify's self-portal for sports activites, and 3000 SEK/year in wellness contribution.


Swedish lessons

Introductory Swedish language courses for those newly relocated to Sweden. In other words, "välkommen till Sverige!"

On-site amenities

Change rooms, showers, kitchen, terrass, massage, table tennis, yoga mats, bicycle repair station and a nearby nature reserve.

Flexible working hours

Personal development

Fruits, coffee, tea and "fika"
About OHB Sweden
Building its success on the passion and exceptional talent of its employees, its extensive knowledge base, OHB Sweden stands stronger than ever to take on new innovative space missions together with its ever growing network of partners and customers.
Students and Internships
·
Kista (Stockholm)
Masters Thesis: Development and Implementation of a Slam Start Protector in a Mechanical Pressure Regulator for In-Orbit Propulsion Systems
Loading application form