Project Office
·
Kista (Stockholm)
Procurement Engineer
We are looking for a communicative and very organized procurement engineer! You will be working with suppliers in a variety of different projects and countries, at the cutting edge of "New Space".
At OHB Sweden we are building several Innosat-based satellites between 100 and 200kg. Components are procured from a variety of suppliers and the Procurement Engineer takes responsibility of the ongoing interactions with suppliers after contract or purchase order.  Furthermore you will work closely with system engineers and other engineers within OHB Sweden in the different projects. 
The work is mostly executed in a typical office environments, but the hardware is handled in our own clean rooms, electrical labs, and environmental labs. So being comfortable in a typical engineering office/project environment, whilst also being curious to work in a lab environment, is very important.

We are looking for a team-player, learning quickly, providing support to team members, as well has having the ability to work autonomously. You will spend a lot of time preparing, leading and wrapping up meetings with suppliers. This role will give you a unique insight into the Innosat platform and new spacecraft technologies.

Tasks breakdown can be summarized roughly as
Support ongoing projects in the procurement phase after contract signature
Follow up on the progress of the suppliers to ensure On Quality On Time and On Cost delivery of the equipment
Main point of contact for suppliers, setup meetings and write minutes of meeting

Drive milestone meetings with suppliers such as Kick-Off (KO), Test/Manufacturing Readiness Reviews (TRR/MRR), Delivery Review Boards (DRB)
Review supplier documentation with support from technical experts in the projects

Drive more informal bi-weekly meetings with selected suppliers
Follow up internal activities related to supplier activities
Regular clear and coherent reporting and presentations in the English language
Required qualifications:
As a minimum, Bachelor's or Master's Degree in an Engineering field or related disciplines
Have excellent communication and organizational skills
Structured approach
Negotiation skills
Comfortable with basic mechanical and electrical documentation
Fluent in the English language, both spoken and written
Located in, or willingness to relocate to, Stockholm, Sweden
Added advantageous qualifications:
Experience in hardware testing (mechanical, thermal, functional, EMC)

Experience in the Space Business and knowledge of the European Cooperation for Space Standardization (ECSS) is a merit
The Procurement Engineer position resides within the Project Office department, and will have daily contact with the Spacecraft and Attitude and Orbit Control departments.
Travels may be required (3-5 trips per year primarily within Europe).
If you wish to participate to the development of future space systems, feel confident that your experience and qualifications match the above requirements and want to find yourself in a dynamic and inspiring work environment, then we very much look forward to hearing from you!
Department

Project Office

Locations

Kista (Stockholm)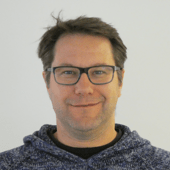 Contact
Nils Pokrupa
Head of Spacecraft Department – Spacecraft
Benefits
Paid days off

In addition to the 25 or 30 days holidays, the offices are closed between Christmas and New Year and on days in between Public Holidays... which are paid days off.


Company events

Annual Summer and Christmas parties, along with other social events during the year such as BBQs, movie nights, ski trips, build challenges and the nationally mandatory weekly "fika".

Health promotion

Annual health checks, and we offer Benify's self-portal for sports activites, and 3000 SEK/year in wellness contribution.


Swedish lessons

Introductory Swedish language courses for those newly relocated to Sweden. In other words, "välkommen till Sverige!"

On-site amenities

Change rooms, showers, kitchen, terrass, massage, table tennis, yoga mats, bicycle repair station and a nearby nature reserve.

Flexible working hours

Personal development

Fruits, coffee, tea and "fika"
About OHB Sweden
Building its success on the passion and exceptional talent of its employees, its extensive knowledge base, OHB Sweden stands stronger than ever to take on new innovative space missions together with its ever growing network of partners and customers.
Project Office
·
Kista (Stockholm)
Procurement Engineer
We are looking for a communicative and very organized procurement engineer! You will be working with suppliers in a variety of different projects and countries, at the cutting edge of "New Space".
Loading application form